I was asked by the Apostolate for Family Consecration (afc.org), back in 1990, to record a series of commentaries on the last book of the Bible, the Apocalypse (or Book of Revelation). The original recordings were with video, but I recently requested permission to post the audio recordings on my site. The AFC generously agreed. The ten audio episodes are available below, followed by the 5th episode in video format. The images are taken from the late 14th century Angers Apocalypse Tapestry.
EPISODE 1
Chapter 1:
Inaugural Vision
EPISODE 2
Chapters 2-3:
The Seven Churches
EPISODE 3
Chapters 4-5:
The Open Door, the Scroll and the Lamb
EPISODE 4
Chapters 6-8,5:
The Seven Seals
EPISODE 5
Chapters 8,6-10:
The Seven Trumpets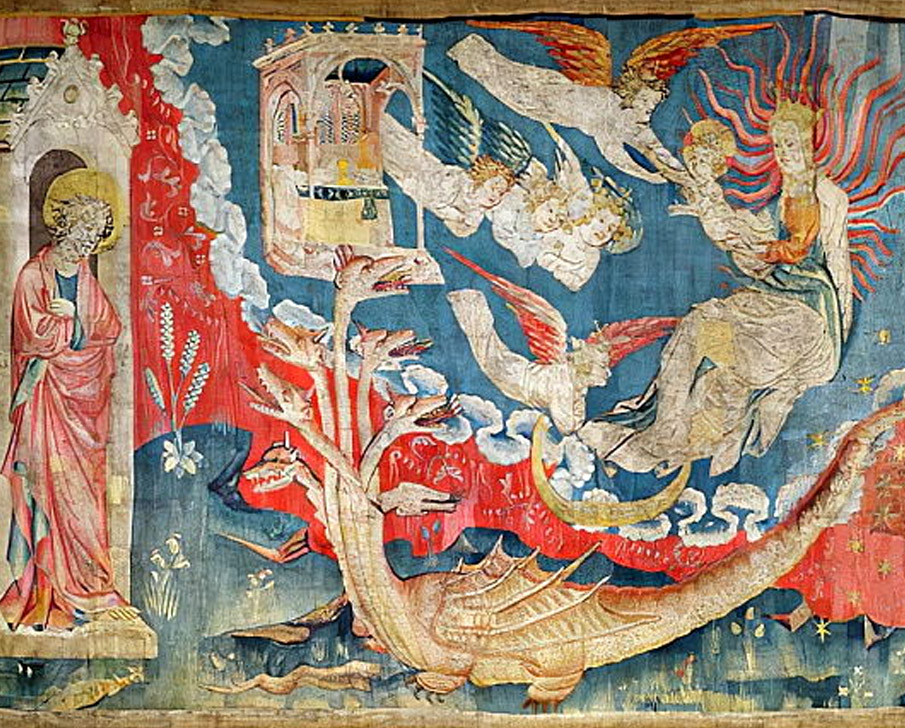 EPISODE 6
Chapters 11-12:
The Two Witnesses, the Woman and the Dragon
EPISODE 7
Chapters 13-15:
The Beast, the Lamb, the Eternal Gospel
EPISODE 8
Chapters 16-18:
The Seven Bowls of Wrath, the Fall of Babylon
EPISODE 9
Chapters 19-20 :
Heaven Opened and the "Millenium"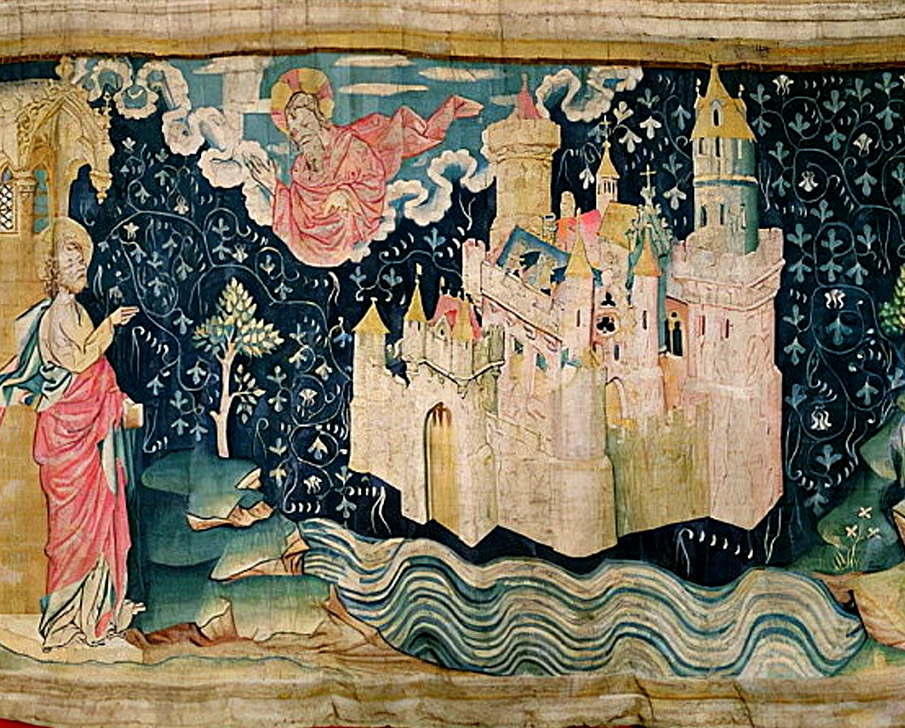 EPISODE 10
Chapters 21-22:
The New Heaven and the New Earth